Diese Veranstaltung hat bereits stattgefunden.
House of Music | 07.05.2022
Mai 7 @ 23:00

-

Mai 8 @ 5:00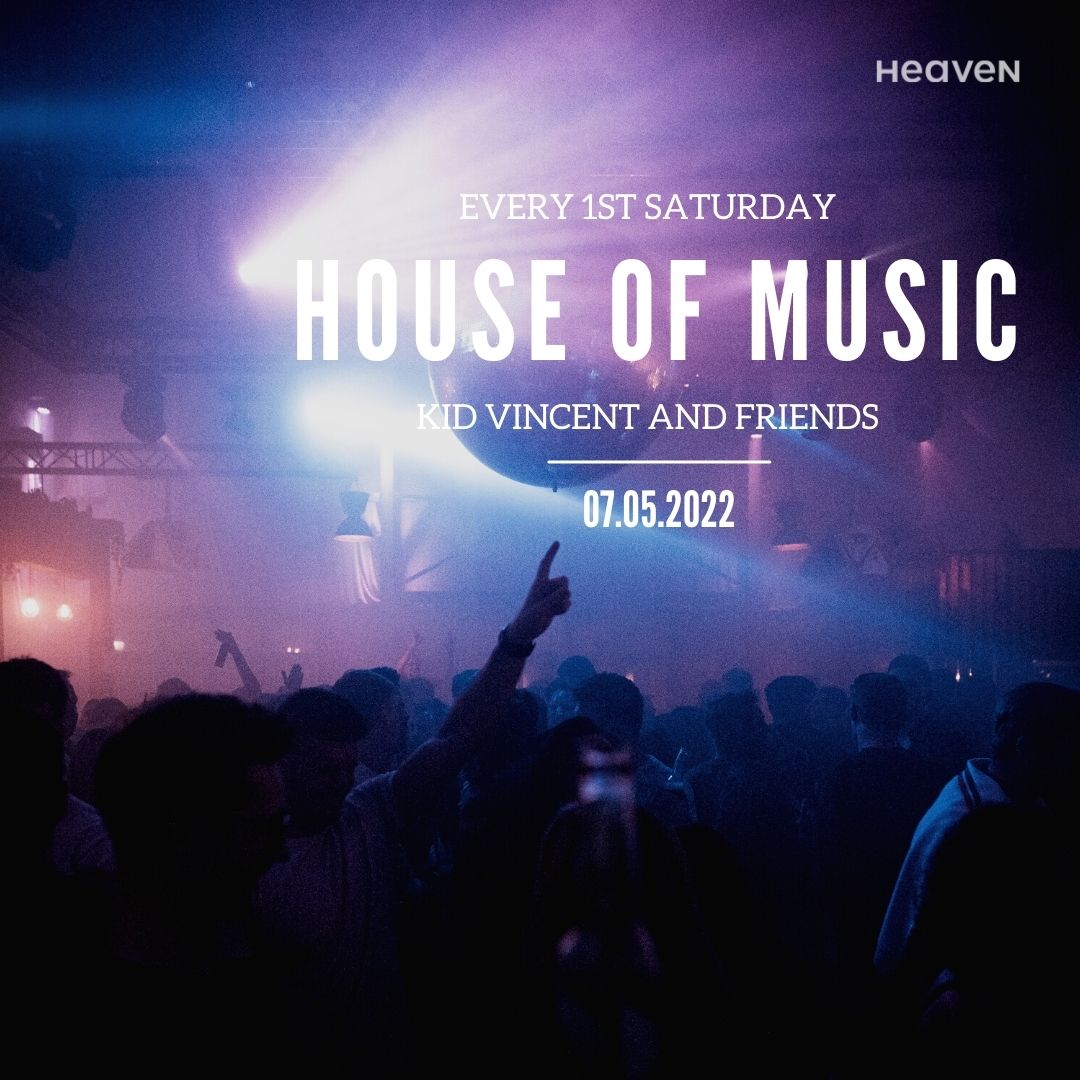 Mit unserer neuen Veranstaltungsreihe, jede 1. Samstag in Monat, stellen wir das Genre House und unseren Club in Szene.
Euch erwartet eine Vielfältigkeit aus den Bereichen Disco, Tech House, Funky, House Classics und Elementen aus dem Urbanen und deren Vocals in einem gut arrangierten zeitlichen Club Mix.
Feel the music. Feel the passion. Connect to other people. Be there. Dance. And celebrate.
@kid.vincent & Special Guests
Wir sehen uns auf der Tanzfläche!
10,00€ | 23:00 Uhr | Ab 18 Jahren