Diese Veranstaltung hat bereits stattgefunden.
House of Music | 03.09.22
September 3 @ 23:00

-

September 4 @ 5:00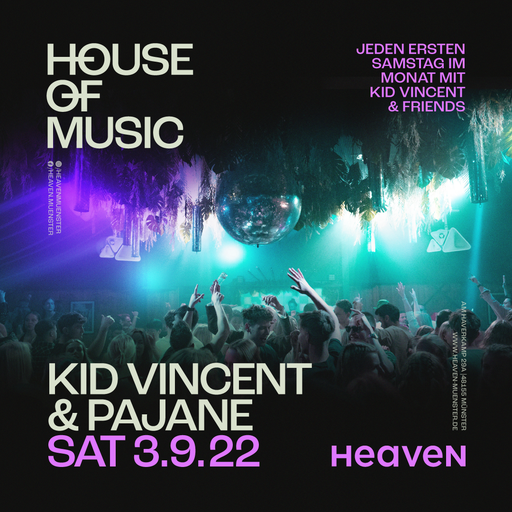 Mit unserer Veranstaltungsreihe, jeden 1. Samstag in Monat, stellen wir das Genre House und unseren Club in Szene.
Host Kid.Vincent & Special Guest Pajane liefern von Disco und Classics über Funky House bis hin zu Tech House die gesamte Palette des Genres House in einem gut arrangierten zeitlichen Club Mix.
Feel the music. Feel the passion. Connect to other people. Be there. Dance. And celebrate.
Wir sehen uns auf der Tanzfläche!