Soul Heaven | Premium Blackmusic
Februar 4 @ 23:00

-

Februar 5 @ 5:00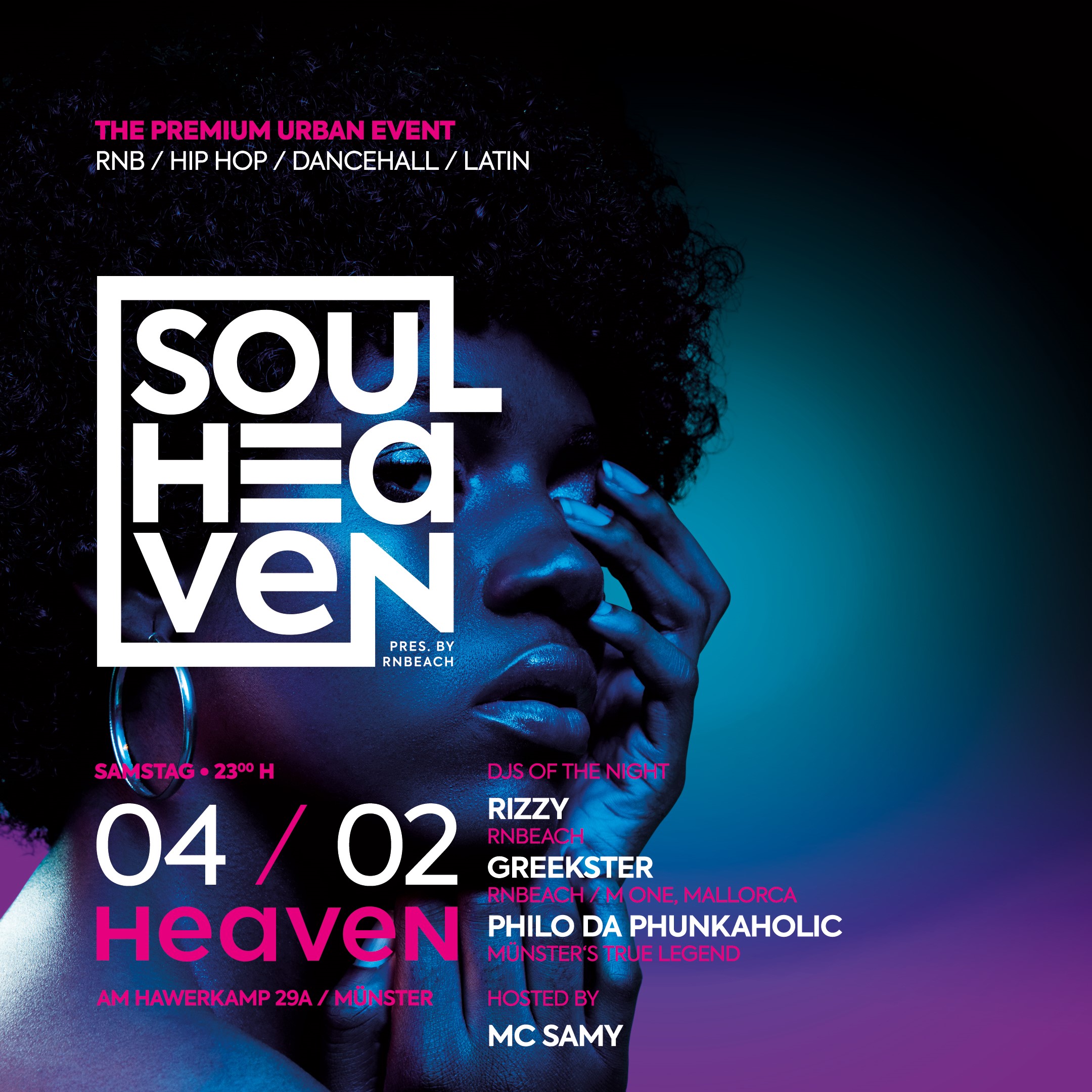 SOUL HEAVEN – Premium Blackmusic in Münster 
 • Sa. 04.02
Anfang Februar kehrt die Premium Blackmusicparty "SOUL HEAVEN" wieder bei uns ein. Wer schon einmal auf einer SOUL HEAVEN zu Gast war, weiss wovon wir sprechen. Es wird der pure Abriss mit dem geilsten Publikum der Stadt!
Mit Dj Rizzy, Dj Greekster, Philo Da Phunkaholic & MC Samy haben wir dazu ein erstklassiges Lineup für Euch am Start.
Seid dabei, wenn sich das Heaven am 04.02 zum Hotspot der Stadt verwandelt!
▀▀▀ ▀▀▀ ▀▀▀
Dj's:
RIZZY (RNBEACH)
GREEKSTER (RNBEACH // M ONE)
PHILO DA PHUNKAHOLIC (Münster's true legend)
hosted by MC SAMY
▀▀▀ ▀▀▀ ▀▀▀
RNB – HIP HOP – DANCEHALL – LATIN
SOUL HEAVEN – the place to be!
Presented by RNBEACH OPEN AIR